ABOUT THE 7&UP CLUB BENEFITS OF EARLY SCREENING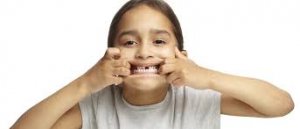 The American Association of Orthodontics recommends all children get a check up with an Orthodontic specialist no later than age 7.
The 7&up Club is an observation stage designed to monitor teeth and jaw growth and plan for future orthodontic needs. These appointments occur every six months and are free until it is time to begin your child's treatment.
Prevent (or resolves) airway problems and accompanying sequellae of health problems Prevent future jaw surgery by correcting major jaw growth problems
Prevent permanent teeth impaction Increase self-esteem early
Prevent uneven wear, damage and even loss of permanent teeth
Prevent permanent tooth extraction Prevent abnormal facial growth by correcting tongue posture and thumb habits—also creating an environment that allows normal speech development
ALL APPOINTMENTS DURING THE OBSERVATION STAGE ARE COMPLIMENTARY
Raleigh-Cary-Garner