What sets Zaytoun Orthodontics apart from other orthodontists in the area? What services do we offer? What can I do to take care of my braces or retainer? These questions, and more, can be answered by reading through our frequently asked questions below. Don't see something you need answered? Call us today and we'll get you on the right track.
New Patients
What sets the orthodontics at Zaytoun Orthodontics apart from other dentists in the area?
When you choose us for your orthodontic care, you'll benefit from the Zaytoun Difference:
Tailored treatment for all age groups
Orthodontic experts with a combined experience of more than 55 years
Family owned and operated since 1960
Flexible and affordable payment plans
Leading experts in the latest dental technologies
How has Zaytoun Orthodontics changed over the years?
Our Zaytoun doctors view orthodontics as an art form, ever-evolving and improving, and they stay ahead of the curve to deliver beautiful results. Advances in technology and materials have made orthodontic treatment today faster, more customizable, and more comfortable than ever.
Improvements in modern orthodontics include:
Advances in materials: The wires of years past required frequent tightening, but the nickel-titanium wires used by Zaytoun doctors today last longer and deliver gentle pressure, making braces more comfortable and appointments less frequent.
Enhanced planning: Advances in x-rays, photography and computer technology give Zaytoun doctors a crystal clear picture of underlying problems, allowing them to plan every facet of treatment.
A more customizable experience: Zaytoun Orthodontics offers patients more treatment options to suit their individual preferences and lifestyles, including:

Damon System® Braces
In-Ovation® Braces
Self-Ligating Braces
Lingual Braces
Invisalign®
From the beginning, our Zaytoun orthodontists have offered patients the latest in technology, service and materials, and they have invested in continued education and staff training. At Zaytoun Orthodontics, improving has always remained a top priority, and we strive to continue advancing for the benefit of all our patients.
Can I get the same results anywhere I go?
No. Many orthodontists use quality materials, but it is how the materials are used that makes the difference in the final result. When it comes to orthodontists, skill level, experience and personal care vary greatly. At Zaytoun Orthodontics, not only do we use the highest quality materials available, but our orthodontists are some of the most reputable, experienced doctors in the field. Check out our Smile Gallery to see some of the beautiful results we've given our patients.
How do I know orthodontic treatment is right for me?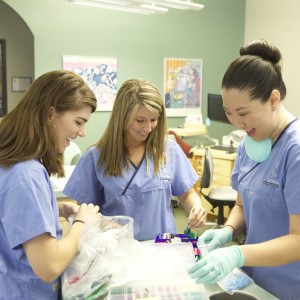 If you suffer from any of a range of common orthodontic problems, including crowded teeth, protruding teeth, overbite, crossbite, underbite, openbite, widely-spaced teeth, TMJ disorders, sleep apnea or orthodontic relapse, orthodontic treatment may be right for you. Because our orthodontists at Zaytoun have several years of additional training compared to general dentists, we can often eliminate the need for expensive cosmetic dental work.
What are some examples of the orthodontic services you provide?
Our orthodontic treatment include a range of braces and other appliances. We take pride in our innovative use of Invisalign®, Invisalign Teen®, Damon® System, In-Ovation® braces, self-ligating braces, lingual braces and additional orthodontic appliances. We also provide follow-up care.
At what age should you make your first visit to the orthodontist?
At Zaytoun Orthodontics, our doctors agree: it is never too early for preemptive screening, nor is it ever too late to improve the function and appearance of a smile.
Though we recommend children come in for an evaluation by age seven to identify potential problems early, patients of any age – children, teens, young adults and adults – can achieve both functional and cosmetic benefits from orthodontic care at Zaytoun Orthodontics. We understand the common concerns of each age group and our doctors specialize in orthodontic treatment for patients of all ages.
How do you make orthodontic treatment convenient for working professionals and families?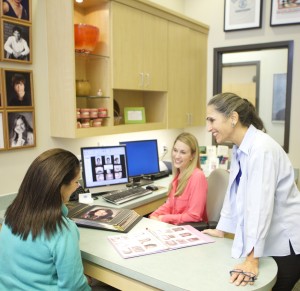 We understand our patients have busy lives, and that is why we offer flexible appointment times in all of our three conveniently located offices in Raleigh, Garner and Cary. Our schedule is designed to help our patients complete their treatment in a timely, convenient manner. We offer early morning and after school appointments to accommodate school children, and we work through the traditional lunch hour for the convenience of working professionals. The Zaytoun Orthodontics staff does its best to work around patient meetings, classes or lunch periods, and we are happy to coordinate sibling appointments. Our goal is to provide all our patients and families the excellent care they deserve in a structure that suits their lifestyles.
Will I be able to go back to work or school after I get braces?
At Zaytoun Orthodontics, we know patients want to receive their orthodontic treatment and get on with their lives! Our goal is to get patients back to their normal schedules as soon as possible. Zaytoun orthodontists use the best in materials and techniques to make it easy for patients to continue playing their favorite sports, instruments, etc. and make treatment both manageable and comfortable. Generally, our patients have no trouble getting braces and returning to work or school that very same day.
Will my braces or other orthodontic treatment be affordable?
At Zaytoun Orthodontics, it's important to us that we work with your monthly budget — we don't want finances to keep anyone from getting orthodontic treatment. This means that if you want treatment, we'll help you find a way to make it happen. We're prepared to communicate with insurance companies to achieve the maximum benefits for you. We also offer affordable, third-party financing options.
Whether Zaytoun Orthodontics is in or out of your insurance network, you can still take advantage of your full orthodontic benefit. Our staff is available to assist you with filing claims and receiving your benefits in a timely manner.
I'm interested in orthodontic treatment — should I complete my pending dental work first?
Actually, it is a better idea to schedule an orthodontic evaluation prior to undergoing major dental work, especially complex or irreversible dental work. Our Zaytoun orthodontists will act as dental planners — they work with a patient's dentist to orchestrate a comprehensive treatment plan, so that time and money is not wasted by having dental treatment done in the wrong order. Orthodontists do not take the place of dentist, and orthodontic patients should still continue seeing their dentists regularly for routine cleanings and cavity checks.
How do I get started with Zaytoun Orthodontics?
Simply contact Zaytoun Orthodontics at 919-782-6911! Our front desk staff will be happy to help schedule your next appointment at your convenience. If you are a new patient, please let us know, and one of our Smile Counselors will provide you with all of the information you need and set up your complimentary consultation.
At ZaytounOrthodontics, no referrals are needed! You do not need to go to a dentist before making an appointment with our Raleigh, Garner and Cary orthodontists. Our Zaytoun doctors will act as a dental planner, developing a comprehensive plan and communicating with a dentist to prevent patients from completing dental treatment in the wrong order. Many times, our orthodontists can help patients eliminate the need for costly cosmetic dental work such as implants, crowns, and bridges by repositioning their natural teeth.
Current Patients
Can I play sports while wearing braces?
If you play a contact sport, it is recommended that you wear a mouthguard to protect your braces or appliance — your orthodontist can give you more information on the right kind of guard for you.
Can I play a musical instrument while wearing braces?
Playing an instrument may require some adjustment when you first get your braces, but wearing braces will not stop you from playing any wind or brass instruments.
What should I do to take care of my braces or retainer?
Proper oral hygiene is an important part of your orthodontic treatment. We recommend the following:
ALWAYS remember to brush your teeth after every meal, and floss at least once a day.
Make sure to use toothpaste that contains fluoride, and ask your orthodontist or family dentist if you need a fluoride rinse. This will help prevent cavities!
If you take out your retainer to eat, make sure you brush your teeth, floss, and remember to keep it safe in its container so that it does not get lost or broken.
Keep your retainer clean, too, by brushing it gently with a toothbrush and toothpaste. You may also soak it in denture cleaner as instructed by your orthodontist. Do not put your retainer in boiling water or in the dishwasher.
Be sure to schedule your routine checkups with your family dentist. It is recommended that you continue to visit the dentist every six months.
What should I avoid doing while wearing braces?
During your treatment, try to avoid foods with a lot of sugar (sugar increases the amount of bacteria that grows in your mouth, causing more plaque and possibly cavities). Avoid sticky and chewy foods (caramel, chewing gum, gummy bears), hard foods (hard candy, nuts, ice cubes) or any foods that could possibly get stuck in your braces (corn on the cob, soft bagels, ribs, taffy, etc.).
What should I do if something were to happen while wearing my braces or retainer that required immediate attention?
At Zaytoun Orthodontics, we have a doctor on call 24 hours a day, seven days a week. Please contact us if you ever need immediate attention.
Post-Orthodontic Patients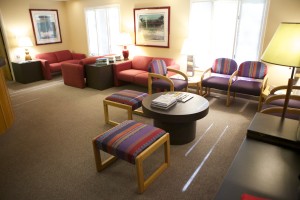 I had braces in the past, but my teeth have shifted. What can I do?
There are many reasons why teeth may shift over time, and even a small shift in teeth can impact facial muscles, appearance, stability, and comfort. Many adults and young adults are concerned about how changes in their teeth years after previous orthodontic treatment have affected their appearance. The doctors at Zaytoun Orthodontics specialize in this type of post-orthodontic follow-up care for adults and offer patients a variety of approaches to treatment, often eliminating the need for costly cosmetic dentistry.
What are some of the different post-orthodontic services you provide?
At Zaytoun Orthodontics, our goal is to prevent teeth from shifting after treatment. We use retainers to keep teeth in place and prevent orthodontic relapse. If you have had braces in the past and your teeth have shifted, we use a variety of braces and appliances to realign the teeth.
I was a patient of Zaytoun Orthodontics many years ago and would like to come in for reevaluation. What is the benefit of coming back now?
Once a Zaytoun Orthodontics patient, always a Zaytoun Orthodontics patient. We want all of our patients, past and present, to come to us first with all of their orthodontic concerns.  If you are a former patient, 1960s-today, it is likely we still have your original records on file, and being familiar with your orthodontic history makes us more prepared to take care of you a second time.
How do I get started with post-orthodontic follow-up care?
If you need follow-up care, contact Zaytoun Orthodontics — give us a call at 919-782-6911, or fill out the form below. A member from our team will give you more information and schedule your consultation.
What sets Zaytoun Orthodontics apart from other orthodontists in the area? What services do we offer? What can I do to take care of my braces or retainer? These questions, and more, can be answered by reading through our frequently asked questions below. Don't see something you need answered? Call us today and we'll get you on the right track.