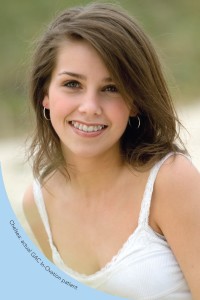 At Zaytoun Orthodontics, we use a variety of specialized appliances such as expanders and headgear to improve the guidance of tooth movement, as well as facial growth and development during childhood.
Types of Appliances
Elastics (Rubber Bands)
Headgear
Herbst® Appliance
Palatal Expander
Positioners
Retainers
Separators or Spacers
Temporary Anchorage Devices (TADs)
Zaytoun Orthodontics is your resource for appliances and dentofacial orthopedics in the Triangle area. Visit our orthodontists today and we'll diagnose any misalignments in the teeth and jaw, as well as the overall facial structure.
At Zaytoun Orthodontics, we diagnose and treat a variety of age groups for a myriad of oral, jaw and facial issues.
Conditions We Treat With Appliances:
Crowded Teeth
Overbite
Crossbite
Underbite
Openbite
TMJ Disorders
Sleep Apnea
And more
Patients We Treat With Appliances:
"Our family has been pleased with Zaytoun Orthodontics for years. We have two generations of smiles provided by the doctors at Zaytoun! Thanks for all the care and attention. The facilities are always impeccable, the dental technicians are knowledgeable and friendly, and the orthodontic care is the best."– C. Dunn – Cary, NC
"Where do I began. I have been going to Dr. Zaytoun when I was a kid. I am know 36 and me and my daughter go to him. My daughter loves every visit. Dr. Zaytoun and his staff are great and they make you feel like family when you come in. All of there offices are very professional and you never have to wait for long periods of time to be seen. you are in and out. I highly recommend Dr.Zaytoun and his staff. They are wonderful and professional group of people." - Quenita M.
"Matthew has been visiting Zaytoun Orthodontics since he was 7 yrs old...in a wait and see mode. He is now 17 yrs old and has gotten the braces off that he has worn for the last 1 1/2 yrs. From beginning to end, the entire experience was just amazing! Everyone in the office is always happy and positive and professional. Dr Henry is, in my opinion, the best around!! Had another son go through the practice with the "wait and see" and then braces too!! So we have been here for a looooong time!! NOTHING but great things to say!! And the costs are so very reasonable!! Thank you all!!!!"