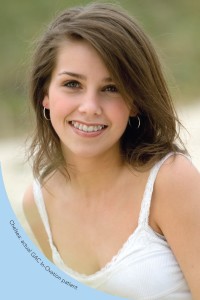 At Zaytoun Orthodontics, we use a variety of specialized appliances such as expanders and headgear to improve the guidance of tooth movement, as well as facial growth and development during childhood.
Types of Appliances
Elastics (Rubber Bands)
Headgear
Herbst® Appliance
Palatal Expander
Positioners
Retainers
Separators or Spacers
Temporary Anchorage Devices (TADs)
Zaytoun Orthodontics is your resource for appliances and dentofacial orthopedics in the Triangle area. Visit our orthodontists today and we'll diagnose any misalignments in the teeth and jaw, as well as the overall facial structure.
At Zaytoun Orthodontics, we diagnose and treat a variety of age groups for a myriad of oral, jaw and facial issues.
Conditions We Treat With Appliances:
Crowded Teeth
Overbite
Crossbite
Underbite
Openbite
TMJ Disorders
Sleep Apnea
And more
Patients We Treat With Appliances: